Contact
Drop us a line and we will get back to you shortly
BEIJING
Grand Orient
International Mansion
Tower B, Room 503/504
Dongzhimenwai Xiaojie
Jia No. 2
Dongcheng District
Beijing 100027
P.R. China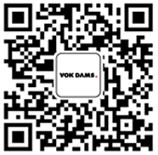 Shanghai
Aviation Building (Base),21F
Cao Xi Bei Road, No.45,
Xu Hui District, Shanghai
P.R. China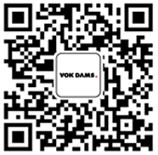 JOB BRIEF
VOK DAMS GROUP is one of the leading events & live marketing companies in Germany and among the top three globally. Founded in 1975 in Germany, we have over 45 years of experience in planning, coordinating and implementing corporate events with an established team of more than 200 event professionals across 20 offices in Europe, North America, the Middle East and Asia. VOK DAMS Spain has offices in Madrid and Barcelona.
To meet the ever-increasing demands of our clients across the globe in terms of creativity and high-quality event design, VOK DAMS is launching a Creative Hub in Barcelona. Serving all offices and entities in the VOK DAMS network, the multi-disciplinary team will consist of creative planners, event strategists, graphic designers, architects, and interior designers, thus offering all facets of creative production for events, from the initial conception phase to the execution of final artworks.
We are currently looking for a German speaking Senior Account Manager or Account Director to lead the Barcelona team.
RESPONSIBILITIES
Liaise between other VOK DAMS offices in the network and the creative team in Barcelona
Attend briefing meetings, analyze briefings and brief / supervise creative planners, designers and copywriters
Organize brain-storming meetings and develop internal pitch timelines; keep projects on time and within budget with profitability mindset
Attend pitch presentation meetings and present the creative concept and designs to both to other VOK DAMS offices and their respective clients
Identify new opportunities for growth
Manage the Barcelona teams' P&L
Conduct performance evaluations and provide feedback
Represent the team towards other offices and external stakeholders
Attend weekly global management meetings
REQUIREMENTS
Bachelor's degree in business administration, marketing, PR, multi-media or design.
The candidate must have a good understanding of production feasibility and production costs especially for but not limited to the German market, in order to evaluate creative limitations with given production budgets
At least 8 years of experience in account management in event/ marketing sector
Good management skills with common sense of market and industry
Affluent MS office, PPT, Keynote skills
Understanding of budgeting and reporting.
Excellent organizational, negotiation, and leadership skills.
Outstanding critical thinking and problem-solving skills
German fluent & proficient English language skills; Spanish is a bonus but not must
Contractual period: long-term with a probation period of 2 months.
WHAT WE OFFER
Great corporate culture, good working conditions and an international and passionate team that is fun to work with
Exciting tasks for a variety of multi-national clients, ranging from large scale multi-media shows, to intimate and exclusive events
Highly creative environment: In 2016 & 2023, VOK DAMS has received more awards than any other event agency world-wide.
Competitive compensation.
If this sounds like you, please send your resume and application letter with the subject title ACCOUNT DIRECTOR to us at: barcelona@vokdams.com