Audi Urban Electronics x Boiler Room
Audi Urban Electronics x Boiler Room
Audi | Beijing, China | September 2016
Since its start in 2013, each year Audi China becomes the epicenter of China's electronic music and creative arts community during the Audi Urban Electronics music festival: a heart-thumping, head-bobbing, nonstop lineup of International and Chinese DJ's, audio-visual live acts and interactive installations hosted in the heart of Beijing. The event has developed into one of the city's leading avant-garde events.
LOCATION
REACH
2 art installation artists, 3 international DJs, 2 Local DJs, 2 Local VJs, 500 plus public visitors
VENUE
Outstanding
Transformation ofAudi City Beijing into a typical live house of electronics music & arts. Two different tonalities created between 1st - full of acclaimed electronic music performances from around the world and 2nd floor - chill out with friends accompanied with delicious canapés and fancy cocktails.
VOK DAMS China was appointed to create the ultimate music party to celebrate Audi's 1st time co-branding event with Boiler Room (China/Berlin) in China. The iconic Audi City Beijing Show Room in Oriental Plaza in the heart of Beijing served as unique event location before demolishon of the show room and relocation.
Headlined by Berlin celebrity DJ Fritz Kalkbrenner, the lineup included German and Chinese DJs and attracted a huge fan base and participants. We transformed the showroom into a throbbing and pumping Audi techno Brand World Club.

I am a fan of both Audi and Boiler Room. Needless to say: this was a dream project.
Vicky SU
Senior Project Manager, Beijing
Porsche China Motors Limited | Mainland China
August 2024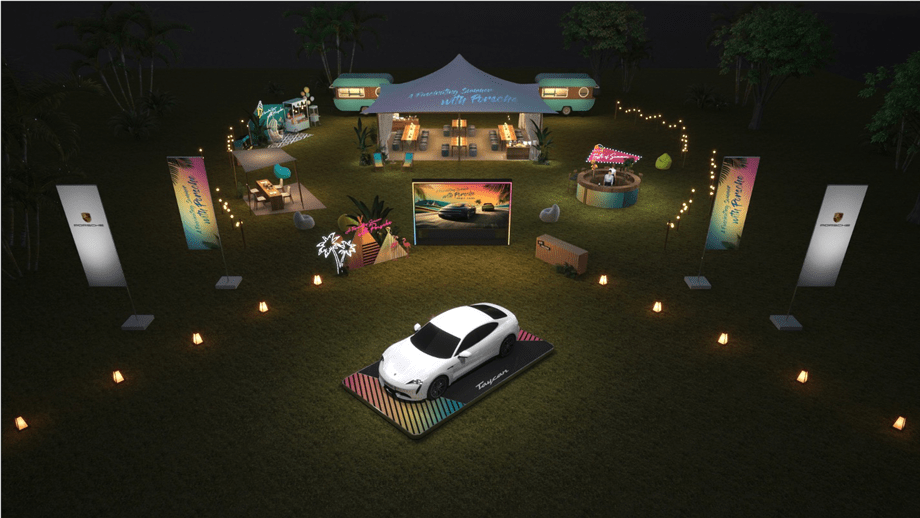 Volkswagen Brand China | Beijing
June 2022