Bentley Dealer Conference
Bentley Dealer Conference
Bentley China | Las Vegas, US | February 2019
Vibrant Las Vegas as the perfect celebratory backdrop to engage participants in conferences and workshops, awards galas and incentive program in the heart of the Mojave desert for an unforgettable experience.
Location
Reach
84 exclusive invited dealers and Bentley representatives
Venue
Outstanding
The project was executed within 6 weeks production time in agile cooperation between VOK DAMS China and VOK DAMS North America
Las Vegas is renowned worldwide for its entertainment – and our entertainment plan took full advantage of that, with both gala entertainment and night-trips to see some of Vegas' best and brightest.
The Annual Dealer Conference also included Brand Workshops led by Bentley representatives in the form of keynote communications as well as break out activities.
Our international network made this event a success – from our clients to our North American colleagues.
Las Vegas was chosen as a special backdrop to the important quarterly dealer conference. VOK DAMS China was especially equipped to handle the short lead time and continental gap thanks to our global agency network with event experts on China and the US side. March was a busy month in Las Vegas with Spring Break and March Madness happening at the same time as our event.
The conference followed a classic format with daytime conference, workshops and an Awards Gala in the evening, embedded in a hospitality program of the highest standard and attention to guest's needs.
The 3 day program in Las Vegas invited guests to explore the best of Las Vegas with shows at Cirque du Soleil and outstanding F&B of Las Vegas's famous restaurant scene.

Super agile turnaround with China speed in a US setting. Viva Las Vegas!
Richard Stewart
Former Business Director China and current General Manager, VOK DAMS North America
Porsche China Motors Limited | Mainland China
August 2024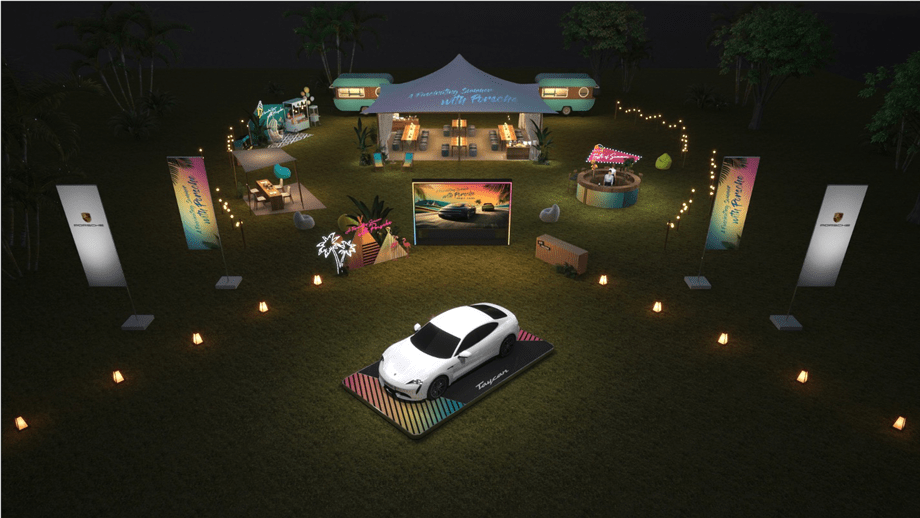 Volkswagen Brand China | Beijing
June 2022