BMW | Shanghai, China | October 2013
After a four-year break, the inaugural BMW Masters at the Lake Malaren Golfclub in Shanghai marked the comeback of BMW's involvement in professional golf-sport in Asia.
With a seven million dollars, the BMW Masters underlined its pinnacle status, providing the biggest prize purse on the European Tour in 2012.
Together with world-class golf, the BMW Masters provided an exciting week to the thrilling sports calendar of Shanghai.
Location
Reach
42,000 General Visitors, 1000 VIP Guests, 25 Exhibitors from 10 Countries, International Top Golf Players
Venue
Lake Malaren Golf Club, Shanghai
Outstanding
A star-studded opening event held at the 18th green in Asia's first three-storey VIP hospitality. Together with two exciting Pro-Am tournaments and exclusive Golf Clinics, Media Activities and Press conferences were followed by a grand Charity Gala Night, which provided perfect surroundings to the premium standard of BMW's pinnacle event on the European Tour.
Overseeing a public event of more than 42,000 visitors for three years continuously, VOK DAMS China had delivered results which proved reliability on managing large scale event to the client.
The BMW Masters was not only a golfsport tournamant, but also an occasion where the public learned about golfsport through a variety of activities on-site.
The tournament was played on one of the top courses in China, designed by golfing legend Jack Nicklaus.
The BMW Masters consisted of a considerable number of professional players from the top 100 in the world rankings – the best golfers in the world took off in Shanghai.
As the leading agency of the BMW Masters, VOK DAMS China was in charge of overall event management and coordination with the organizer PGA European Tour of the tournament.
The scope of work included public crowd control, traffic and parking management, hospitality, guest management, F&B catering, public transportation, on-site emergency, set-up and communication design, ticketing management and promotion, sponsorship services, as well as government affairs.
Held at Lake Malaren Golf Club with over 10,000 m2, the BMW Masters reached over 42,000 visitors.
More than 200 accredited Media representatives attended the event which achieved a media value of RMB 42 mio.

This was the most exiciting project of the year and always recalls good memories.
Dominik Soemantri
General Manager, Shanghai
Porsche China Motors Limited | Mainland China
August 2024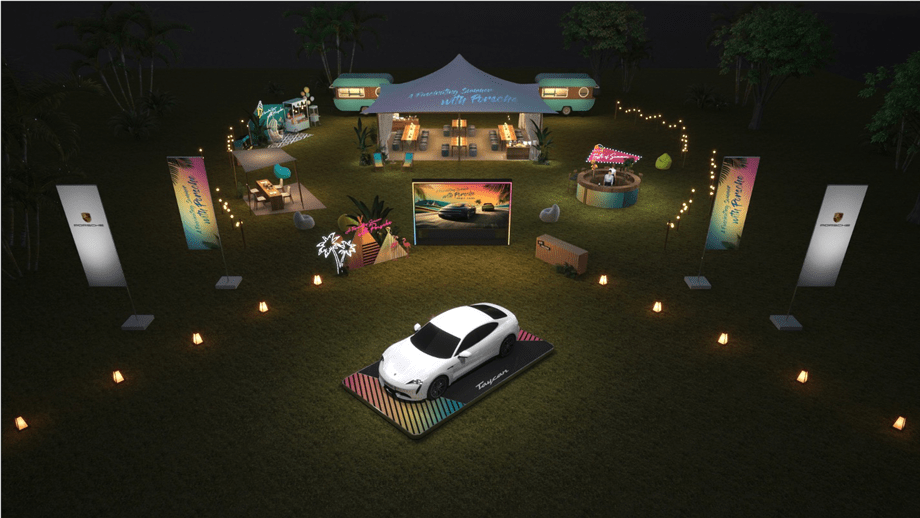 Volkswagen Brand China | Beijing
June 2022