Volkswagen Brand China | Beijing | June 2022
ID. AERO, Volkswagen's newest addition to its electric-only ID. Family, premiered to the world in an elegant and engaging online streaming event. By placing the car in a virtual set and using xR technology, we delivered a highly sustainable event without compromising on quality.
Planning an event entirely online made us achieve higher sustainable goals, since production was close to zero. No material was wasted and we could provide one of the greenest events we ever made.
With the support of our partners such as Super Bonfire and Acht and Sura studio, the event production was up to the highest quality in terms of video production and xR technology, structuring a reveal video with a crescendo all the way to the "wow moment" when the car was finally revealed.
Two big personalities where included in the video: Bige Chen (model, actress, director) representing the personality of the car with her charisma and impeccable taste and style, Jozef Kabaň (Head of Design at Volkswagen) highlighting the unique aspects of the innovative design elements.
Due to the COVID-19 situation the offline event was forced to become online and our team successfully adapted the concept.
We came up with an online solution within limited timeline and successfully implemented without any issues.
The live streaming was followed by a considerate number of users online, and created a buzz on the major Chinese social media platforms.
Porsche China Motors Limited | Mainland China
August 2024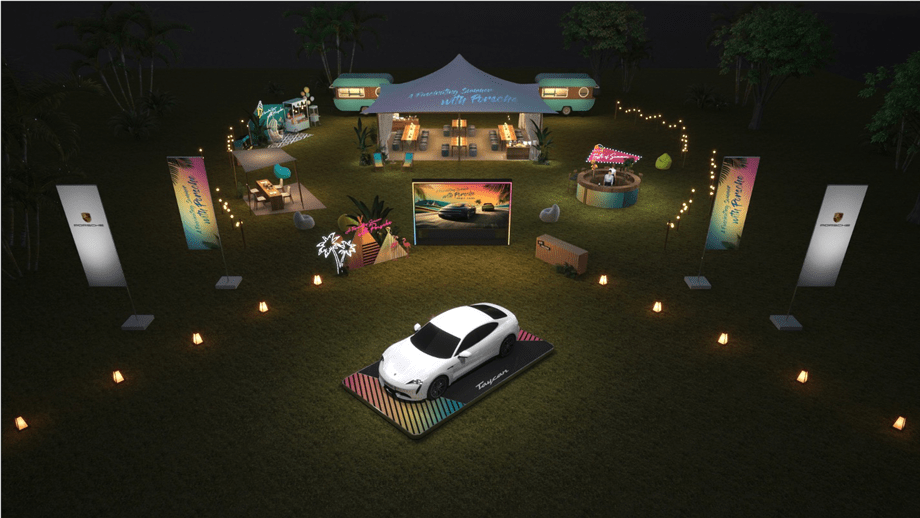 Porsche China Motors Limited | Ningbo, Tianjin, Zhuhai, Zhuzhou, Shanghai
November 2022