Mercedes-Benz Formula One Experience
Mercedes-Benz Formula One Experience
Mercedes-Benz | Shanghai, China | April 2018
Mercedes-Benz track display set-up, booth management and VIP hospitality
Location
Reach
Over 120,000+ Formula One enthusiasts and VIP guests over race weekend
Venue
Shanghai International Circuit
Outstanding
A 400 sqm interactive and visually appealing brand booth showcasing 5 car displays that provided the perfect habitat for a meet and greet with celebrity drivers Lewis Hamilton and Valtteri Bottas and world-class hospitality services for guests at F1 Grand Prix.
The unique open design of this trackside marquee space was a huge draw for Mercedes-Benz fans.
Mercedes-Benz racing superstar Lewis Hamilton was a massive draw for racing fans of all stripes.
These innovative activations allowed guests to take selfies with their racing heroes – and then share them with friends on social media.
The unique open design created an inviting space that allowed viewing angles from all parts of the space.
VOK DAMS China transformed the guest experience by developing an innovative event architecture that fully deployed the highly impactful visual language and brand spirit unique to Mercedes-AMG Petronas Motorsport. From the moment guests entered the event area, a series of design, media production and interactive elements featuring every aspect of the brand's F1 motorsport culture created the ultimate F1 party atmosphere and converted even the most casual observers to enthusiastic followers.
A guest appearance by racing superstar Lewis Hamilton was a huge draw for racing fans of all stripes, attracting a huge crowd, the luckiest of which were able to get an autograph from the star himself.
"It's an amazing moment in time to be part of the Mercedes-AMG Petronas Motorsport community," said Katja Sassi-Bucsit, General Manager VOK DAMS China. "We designed an entirely original experience that invited each guest to share in this historic victory, while also accessing new ways to express one's passion as a fan."

I have never seen so many fans queue at one of our events. Having Lewis Hamilton on booth was an awesome add-on to the overall experience.
Edison Wang
Project Executive, Shanghai
Porsche China Motors Limited | Mainland China
August 2024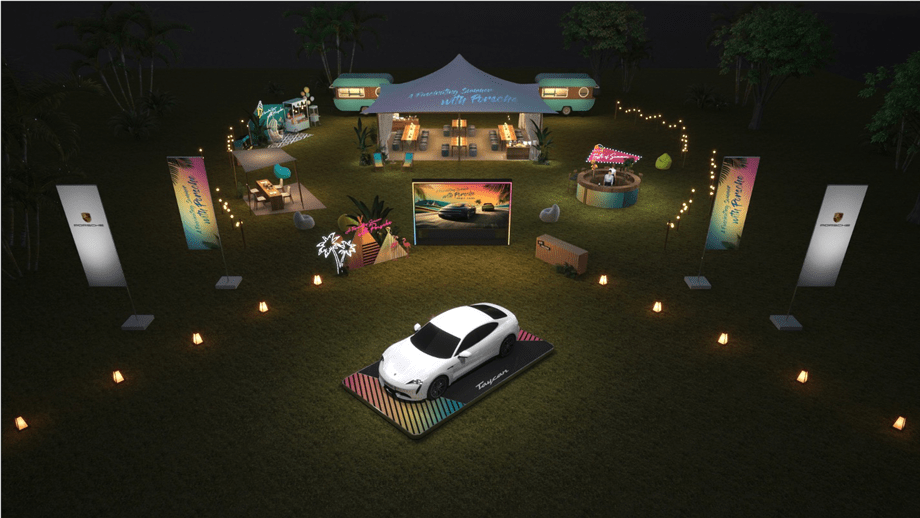 Volkswagen Brand China | Beijing
June 2022