myAustrian Shanghai/Hong Kong to Vienna Direct Route Launch
myAustrian Shanghai/Hong Kong to Vienna Direct Route Launch
myAustrian Airline | Shanghai, Hong Kong China | April 2016
Falling in love with Vienna – Your journey starts with us
Falling in love with Vienna was designed to bring guests to myAustrian's experience journey, which captured the charm and personal comfort of the myAustrian experience and immersed guests in the best of classic and modern Viennese culture.
The event increased brand awareness with an emphasis on the unique features of myAustrian, while promoting Vienna as the gateway to Europe and its most diverse, unique travel destination
Location
Shanghai, Hong Kong China
Reach
Media, Business Partners, Airport & Government, Travel Agents, Prospects, Internal staffs, overall around 500pax
Venue
Shanghai Film Museum, Kai Tak Cruise Terminal
Outstanding
Aimed at generating market buzz for myAustrian's direct service to Vienna, this two-stop event is full of branded heart-touching details - an art installation with 777 red paper airplanes, myAustrian Business Class cabins in VR, the Vienna Philharmonic's Summer Night Concert, an authentic Viennese coffeehouse, a reproduction of the carousel from the world-famous Viennese Prater and more. Falling in love with Vienna uncovered surprises and inspirations that can be discovered and found when Shanghai and Hong Kong meet Vienna.
The key challenge for VOK DAMS was to convince guests that Vienna is the most desirable (first) stop for Asia's passengers to Europe.
The myAustrian campaign was a journey inspired by the endless charm and wonder of classic and modern Vienna, which raised potential customrers' awareness on the event targets and fondness on myAustrian Airline.
How do you fall in love with Vienna? VOK DAMS China created the "myDiscovery" concept, which made a strong connection to the brand by using the key word "my".
With a series of immersive experiences infused with Viennese culture, we brought the charm of Vienna to life through the Austrian's "myDiscovery" campaign.
myAustrian MOMENT: Three live performances, media interviews, huge social media engagement before, during and after the event, and more than 800,000 Facebook followers – what International pop star Conchita sparked off had boosted the event reach and impact, generating a drastic increase of new fans for the brand in Hong Kong.
Her appearance set a game-changing pivot on LGBT community inclusiveness in Hong Kong, and was hailed as brave, inspiring and utterly groundbreaking. The event also resulted in 6,000+ page views from three Conchita Facebook posts.
myAustrian Falling in love with Vienna raised the bar for airline routes launch events.
It was a demonstration of marketing trends how a brand can utilise experiential marketing to engage with B2B customers, VIPs and business partners, in a way that differentiates the brand from its competitors.

Conchita!!!!
Mia Yu
Project Director, Shanghai
Porsche China Motors Limited | Mainland China
August 2024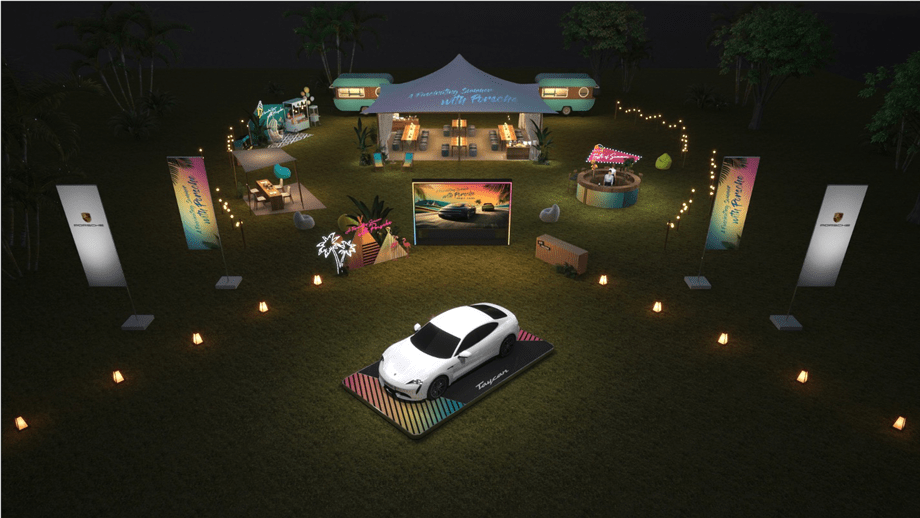 Volkswagen Brand China | Beijing
June 2022