Volkswagen Auto Show Communication 2012-2019
Volkswagen Auto Show Communication 2012-2019
Volkswagen AG | Beijing/Shanghai, China | April 2019
Award-winning public days Live Marketing Communications with celebrity acts and world-class show production, brand fashion shows, engaging activations and media productions on booth to ensure meaningful and lasting impressions.
LOCATION
REACH
The China A-level autoshows have attracted from 500,000 to 1,000,000 media, trade visitors, and Public visitors annually
VENUE
Beijing Exhibition Center/Shanghai Exhibition Center
Outstanding
A multi-faceted balancing act with lots of moving parts, the Communication Program is as challenging as it is rewarding.
This show from the 2019 Shanghai Auto Show incorporated dancers and acrobats with kung fu masters, performing against a massive LED screen
This performance incorporated innovative hand held holofans displaying custom branded content to amaze guests.
The Volkswagen Public Day Show is always a big draw for Auto Show guests, attracting large audiences and driving social media engagement
Volkswagen Auto Show Communications is a challenging and wide-ranging project incorporating an internationally broadcast Press Conference, Brand Experience Activations and a Public Day Show. This requires many elements, from media producers to performers to digital developers, all aligned withing a single creative vision.
In our long history of creating and executing communications concepts for Volkswagens we've had the exciting opportunity to wotk wiith some of the best performers, some of the newest technology, as well as some of the best creative minds in the world.

My favorite year? Perhaps 2012, as that was my project and the first time we won this. Or 2016, when we had the Kinjaz perform, of whom I am a huge fan. Or perhaps it will be next year, when we do something completely new.
Katja Sassi-Bucsit
Managing Director, China
Porsche China Motors Limited | Mainland China
August 2024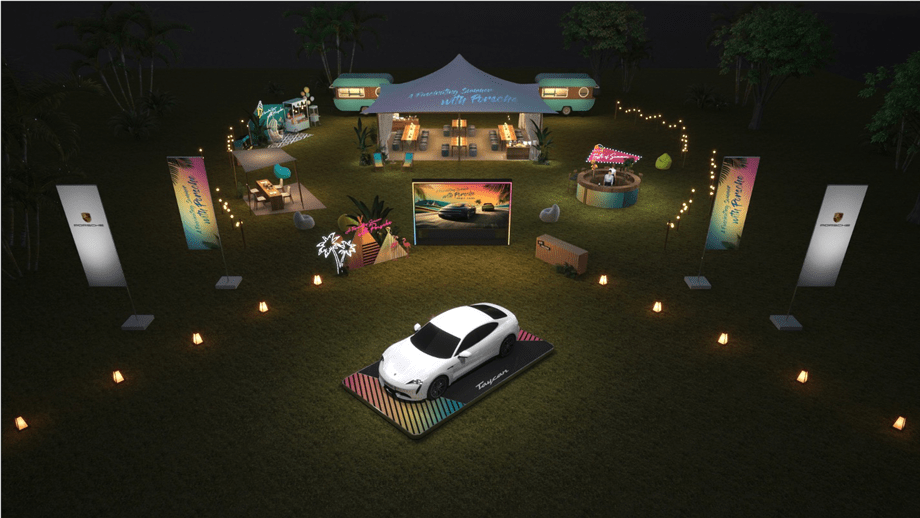 Volkswagen Brand China | Beijing
June 2022