VOLKSWAGEN CHINA TAOBAO MAKER FESTIVAL
VOLKSWAGEN CHINA TAOBAO MAKER FESTIVAL
Volkswagen | Hangzhou, China | September 2018
The 3rd Taobao Maker Festival was held in September 2018, with Volkswagen as one of the main sponsors. General public, media and government representatives were shown in the event.
Location
Reach
General public, media and government representatives
Venue
Outstanding
Volkswagen as a brand that empowers, enables and inspires makers. Delivery of the concept "造今天,Go未来",that is a product of creativity
Alibaba Group's 2018 Taobao Maker Festival attracted hundreds of thousands of visitors. With more than 200 participating merchants, traders and dealers, the 4-day mega-event was not only the biggest, but also the most diverse installment to date.
VOK DAMS was onsite managing the presence and communication of Volkswagen China – one of the festival's sponsors – with an extensive digital creative showcase. This included a holographic display, an anamorphic LED installation and a live 3D printing station.
We collaborated with well-known Chinese artist Luo Qianxi as a designer for the Volkswagen China interactive photo walls, with which the visitors posed enthusiastically.
We created a fun and meaningful activation for Volkswagen where newest technologies were used to enhance, underline and extend the live experience, thus creating an emotional and lasting impression of festival-goers.

I loved our little tech hut!
Katja Sassi-Bucsit
Managing Director, China
Porsche China Motors Limited | Mainland China
August 2024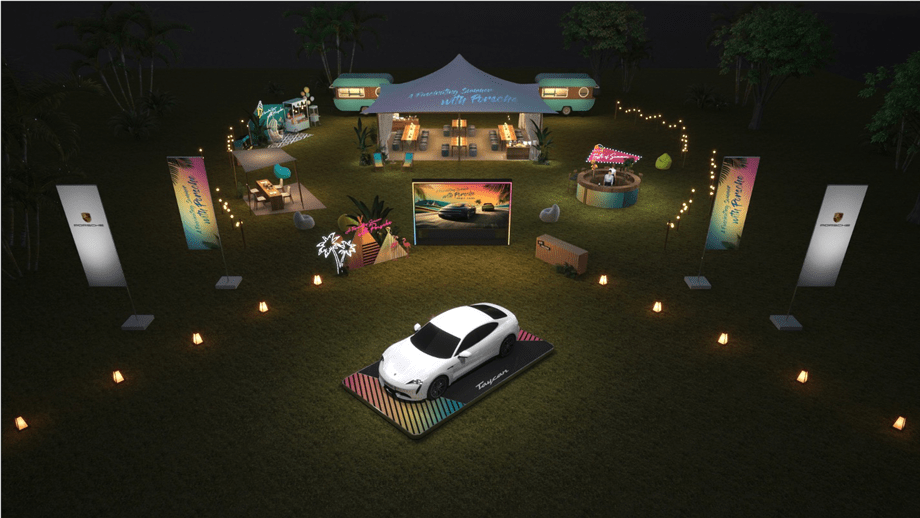 Volkswagen Brand China | Beijing
June 2022