AVATR | Chengdu, Guangzhou, Beijing, Shanghai | May 2022
A pop-up, a brand experience, a product launch, a marketing stunt. AVATR 011 Studio brought a premium experience in four cities across Mainland China, allowing guests to spend a pleasant time in a site-specific booth and learning more about AVATR, a brand new EV Chinese brand.
LOCATION
Chengdu, Guangzhou, Beijing, Shanghai
REACH
Black and chic reflected the limited edition of 011, a beautiful creature launched by brand in-house Chief Design Director and the collaboration with renowned artist/fashion designer, Matthew M. Williams.
The car was beautifully situated on an elevated platform with abstract ceiling content enhancing the product display, where lovely reflections created a link between content and product.
The 5-months-long roadshow across the 4 busiest cities in China was planned during the Shanghai lockdown where all communication was conducted with massive paperwork and detailed planning.
To supervise remotely during the first stop in Chengdu, the offline preview opening was equipped with live streaming technology, allowing our team to coordinate entirely from home.
With oner 7000 onsite visitors, the event managed to become the talk of the town and at the same time create a buzz around the brand new AVATR brand.
With millions of followers posting about the cool AVATR 011 Studio, it became the trending topic at the time in each city.

Porsche China Motors Limited | Mainland China
August 2024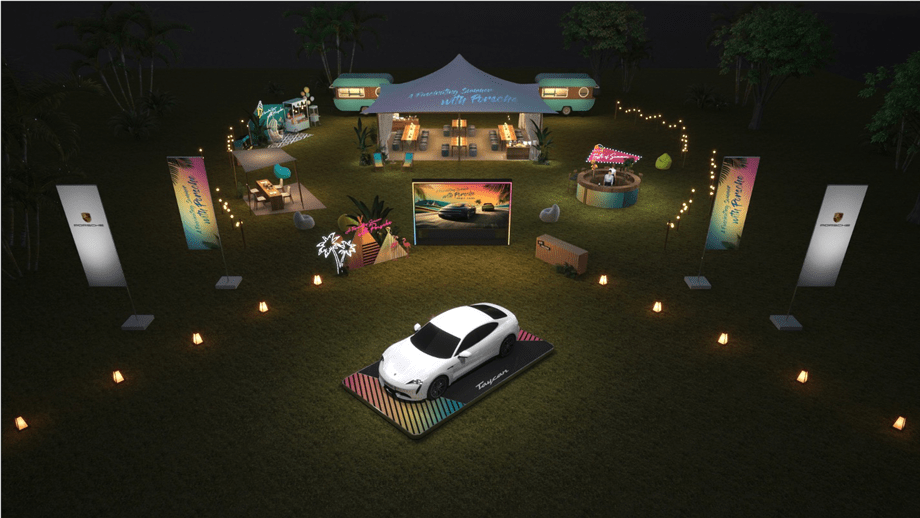 Volkswagen Brand China | Beijing
June 2022