Ducati Scrambler "Days of Joy" Riding School
Ducati Scrambler "Days of Joy" Riding School
Ducati | Hangzhou, China | September 2019
A big outdoor party for Ducati riders, fans and medias.This was not only a high adrenaline riding school but a true Italian life style experience.
Location
Reach
Venue
Outstanding
The first Scrambler Riding School in Asia. 2 groups of 72 people joined this big fantastic event to experience the Ducati Scrambler and Italian culture.
A big happening – the first Scrambler Riding School in Asia! From the 20th to the 23rd of september 2019, 72 Ducati enthusiasts embarked on a trip to the Land of Joy to experience first hand the world of the Scrambler product range in a beautiful Bamboo Mountain Setting.
During the 2 day event, guests experienced 3 different types of test rides, a welcome dinner bonfire and entertainment, numerous outdoor activities, Italian cuisine, high class Italian football with Juventus academy immersed in an outdoor event architecture that fully connected them with the brand.
We created all creative event architecture and branding and ensured that logistics and operations of the event in this remote location ran like clockwork.

A meaningful brand activation in a beautiful setting. Loved it!
Katie Chao
Project Manager, Beijing
Porsche China Motors Limited | Mainland China
August 2024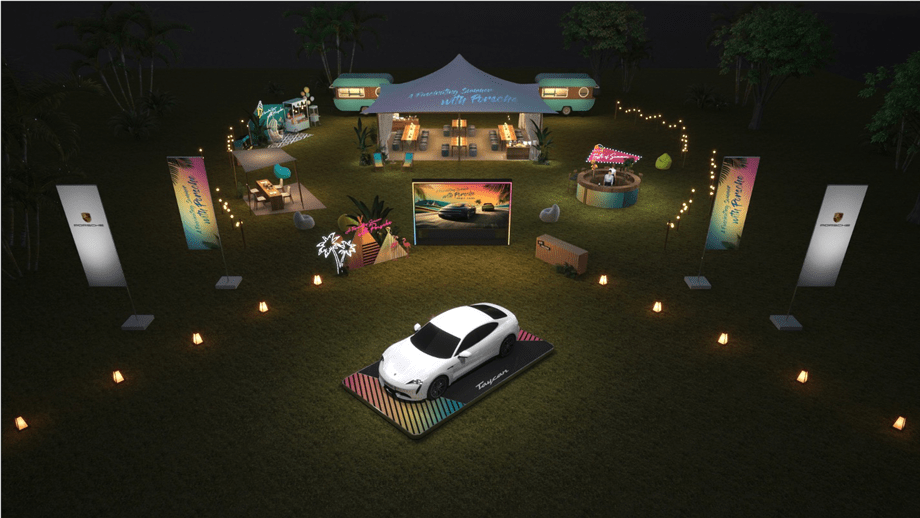 Volkswagen Brand China | Beijing
June 2022