Mini China | London, UK | March 2018
The MINI Oscars is MINI China's annual dealer award ceremony
In March of 2018, MINI once again assigned VOK DAMS China as the agency to produce its annual dealer partner conference and dealer award ceremony in the United Kingdom. With an event experience that played out over several action-packed days in Oxford and London, the MINI China dealer community explored the brand like never before, discovering the story behind MINI's iconic brand culture and celebrating the previous year's accomplishments in a one of a kind venue.
Location
Reach
330 guests including dealer sales managers, dealer investors and MINI executives
Venue
Outstanding
From blank page to show time in less than 4 weeks, mixing 11 award presentations, corporate content and concert style performances and a full handfull of Chinese celebrities.
Guests were treated to a tour of London – in true Mini style!
No trip to the Mini Factory would be complete without a presentation of the history of this iconic English brand – as well as a performance by the Beatles!
The Gala event was hosted by some familiar faces.
The historic London Palladium is an iconic piece of British history – just like Mini.
The live campaign featured several standout experiences and event design concepts, all adapted for the predominantly Chinese audience including: an unconventional partner conference held at the MINI plant in Oxford, a walking tour through Oxford to immerse guests in the original, inimitable British culture that MINI represents, a vintage MINI car city tour in London, with the car owners and local residents as hosts, and a luxurious dealer award ceremony at the world-famous London Palladium, featuring entertainment by Mandopop stars Fish Leong and Shin followed by an invitation only after-party at one of The City's hippest hotspots, the Toy Room Club.

A big show at the London Palladium. Emotional moment for me.
Katja Sassi-Bucsit
Managing Director, China
Porsche China Motors Limited | Mainland China
August 2024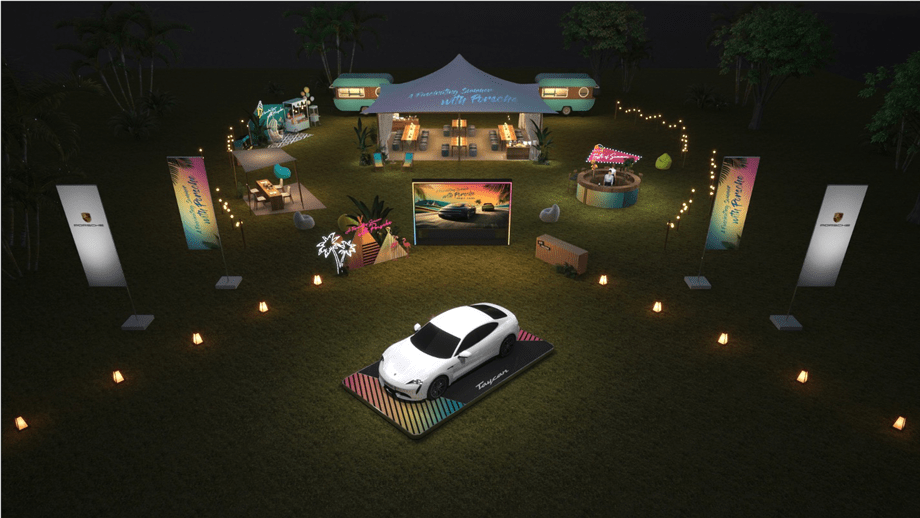 Volkswagen Brand China | Beijing
June 2022