Porsche 911 National Launch
Porsche 911 National Launch
Porsche | Shanghai, China | October 2019
This sprawling brand exhibition was the first of its kind in China, showcasing the illustrious history of this iconic car to over 10,000 people, and launching the new eight generation Porsche 911 in China.
Location
Reach
A total of 16,405 Visitors in 10 days of Exhibition, including Porsche China representatives, media and VIP guests, Porsche Dealers, as well as thousands of Porsche fans
Venue
Outstanding
5 Day Public event featuring 5 onsite zones with multiple activations communicating the innovative and exciting history of Porsche, including exhibits showcasing history, design, and values. The event also featured 14 display cars a merchandise store, as well as a comprehensive pre-event campaign and live opening event.
Our entrance display set a very high bar for the rest of the experience – these pink pigs were a hit with all guests, skyrocketing social media impressions and putting smiles on many faces.
The unique architecture and layout of this venue allowed us to think very far outside the box in terms of creativity.
This comic inspired F1 car display celebrates Porsche's long history in motorsports.
The unique multi screen stage was the focal point for brand communications streamed live worldwide
For more than half a century, the 911 has been at the core of the Porsche brand. On 11 October the "Timeless Machine" exhibition of Porsche 911 Legends premiered at East Bund, Minsheng Wharf in Shanghai, launching the new eighth generation 911.
This stunning exhibition of legendary Porsche 911 sports cars was the first of its kind in China, guiding the audience through the glorious history of the 911. The free-to-public 5-day exhibition featured five on-site areas including "Pink Pig", "Design Lab", "Heritage", "Motorsports" and "The New 911", communicating the sports car history and values that has made the 911 such an iconic car.
Dr. Ing. Jens Puttfarcken, President and CEO of Porsche China, said: "We hope that through this exhibition, more people will have the opportunity to approach the 911 and understand the core values of Porsche. In addition, the new 911 will now be available in China, with more powerful performance and more advanced technology, it will bring more pure driving pleasure to Chinese customers."

The overwhelming feedback we received from our client and exhibition guests made this project a truly rewarding experience. And you don't always get to design something with pink pigs in it!
Wesley Gu
3D Art Director, Shanghai
Porsche China Motors Limited | Mainland China
August 2024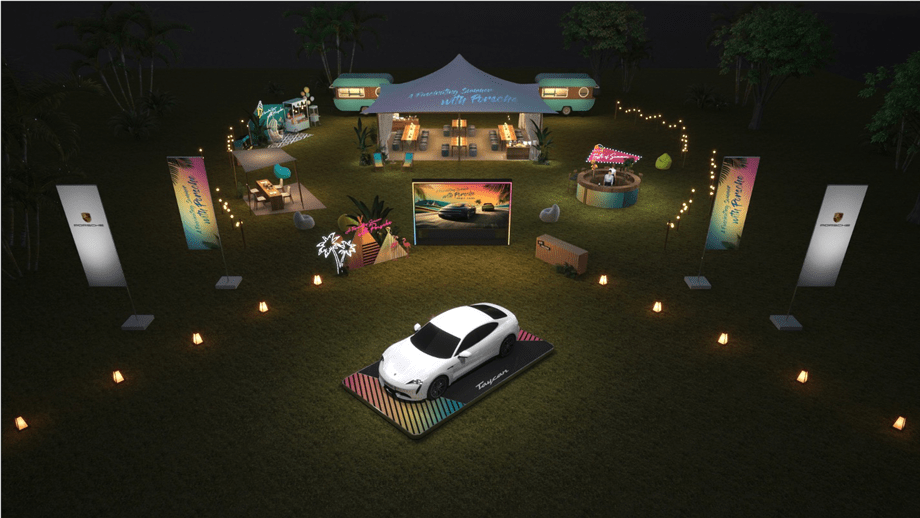 Volkswagen Brand China | Beijing
June 2022